Real Ideas is hosting monthly webinars in conjunction with Cultivator Cornwall, looking at how positive changes can be made to improve inclusion and diversity in the creative sector. Programme Coordinator Amy Cooper looks at what we have learned about the challenges women face in this sector and what can be done about it.
To quote Taylor Swift ''there is no career path that doesn't come free of negativity, if you are met with resistance, that probably means you are doing something new''
From the Me-Too movement to the more recent action taken by groups in response to the murder and harassment of women on the streets, there has been a resurge in women coming together to talk about and share the realities of their everyday lives and experiences.
Women are raising awareness and taking matters into their own hands to try and build positive change and equality. But is this enough? From our spaces to our politics and even across whole industries women continue to face intersecting and multiple forms of discrimination.
So, what is the answer? What more can be done and how does the creative sector fair within this?
Like many of the business we work with, Real Ideas are on our own journey to being a more inclusive and diverse organisation from exploring flexible working, the language we use in our communications and policies, to the recruitment processes we follow, we're looking at the changes we can make to be and do better.
As part of our work with Cultivator, we have organised monthly webinars looking at different areas of inclusion and diversity. More recently we looked at the barriers women face within the creative sector and discussed the solutions to support women into positions of leadership.
I spoke in more depth to one of our panellists, Sophie Smith, an SEO and Content Assistant at Cactus City Studios, to get her take on what some of the solutions might look like, particularly in the grassroots music scene, and get the low down on what Cactus City are doing in this space.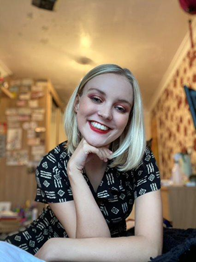 Sophie initially connected with Real Ideas as part of our Cornwall Youth Hub, a programme that supports young people to build skills and harness their passions and help them to imagine a range of different working futures. Her skills, passion for music and feminist activism helped her in securing a kickstart placement at Cactus City.
The conversation with Sophie, a 24-year-old self-confessed uber feminist based in Cornwall, started as an all too familiar experience, sharing stories of the barriers and difficult situations we continue to navigate as women. From men getting up on stage and adjusting our amps to make them 'sound better' whilst mid performance, to being asked to sing more sexily by producers in recording studios, we soon moved onto more positive topics and the change Cactus City are spearheading in the sector.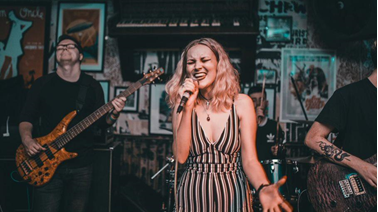 During the webinar a question we tried to tackle was where action needs to take place? Very often the onus has been on women to change their behaviours to be more masculine in order to move forward and progress, but this perpetuates the patriarchal and often toxic systems we operate in, that are ultimately damaging to us all.
Sophie said Cactus city is working to support the music industry to be a more inclusive and safer space, by trying to rework the systems that exist, whilst uplifting, advocating for, and informing women of the possibilities of a career in music, providing guidance, information, and support.
One way they are doing this is to develop a charter of good practice for recording and rehearsal studios, outlining keyways in which these spaces can be safe for all to use and work in.
This includes the conduct of people who work there and use the space, alongside simple things like providing travel information/options for those leaving recording spaces late at night.
''This is an important piece of work," explained Sophie, "as many grass roots organisations have a more informal set up with no HR department to regulate how they operate.
"This creates a grey area where people, often women, are taken advantage of'.
Once complete Cactus will be connecting with and encouraging other studios to sign-up to the charter, creating a benchmark by which more informal organisations and grassroots businesses can measure themselves.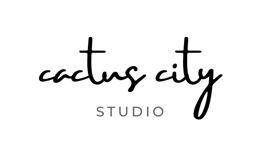 The idea of representation in the music scene is also a huge barrier for women, particularly in the more technical and hidden job roles.
This was clearly demonstrated at the Brit and Billboard awards. Although women cleared up at the Brits, there were a lot of firsts for women including best British band won by Little Mix, and of nineteen mixed gender award categories at the Billboard awards only two women won.
Cactus City's response to this is the development of a podcast series aimed at young women.
'The podcast will draw attention to the variety of different jobs in the music industry, talking to professionals about what they do and how they got into it," said Sophie. ''by highlighting the lesser-known jobs in the industry and the women who currently do them, we hope to inspire more women to go for these types of jobs and advocate for organisations to employ more women in technical roles.
All I can say is that I cannot wait to see the next generation of female producers, sound engineers and lighting operatives in action!
During the webinar Sophie and I were joined by Vick Bain – veteran advocate and campaigner for women in music and founder of the F-list for women, and Alex Mendenez from the Like-Minded Females network, a global network dedicated to bridging the skills gap and enabling inclusive cultures, creating success for woman and marginalised communities. They shared their expertise and experience and offered their top three tips for businesses looking to be more inclusive and supportive to women:
Any piece of inclusion and diversity work needs to be embedded within your organisation, not just a policy that sits in a folder somewhere and gets looked at every couple of years. Inclusion is a journey and something that needs to be constantly reviewed and looked at. Start with a conversation about the barriers that people come across in work and look at the simple small changes you can start to make and build on that, but always be working on it and maybe seek out an independent expert to help you with this.
Data is key, look around your workplace and the demographic, and ask yourself why is that? Who is not represented and why? Do this broadly and then look at the management levels and directorship, who make this up and why?
Recruitment, are your recruitment practices inclusive? How do you conduct your interviews and application process? Who tends to apply for leadership positions and promotions? And think about why that might be?
To round off, the panel had some advice for freelancers, after all the creative sector has the highest number of freelancers, especially the music scene where 82% of professional musicians are freelance.
Join a network like the Like-Minded Females network or New Girls Network Cornwall, they can offer you support, advice and a community of listening ears and solidarity, so you're not on your own.
Find a union for example the Musicians Union or the Incorporated Society for Musicians, to help with any challenges you might face, particularly in informal settings
And finally, and this one is for all women and allies out there, be each other's cheerleaders! Show solidarity, support and belief in each other.
If you are interested in finding out about how Real Ideas can support you and your business via Cultivator visit https://realideas.org/about-us/our-work/cultivator/ or contact cultivator@realideas.org