A few weeks ago on Friday 22nd October, the Market Hall held the second Quarterly Fab City Forum which brought together various community partners across Plymouth. Plymouth Culture and Real Ideas hosted an open conversation around the city's sustainability agenda and about what community action is needed in order to meet the Fab City agenda: producing nearly everything we consume by 2053.
The keynote speaker, Kate Crawfurd from Precious Plastics, kicked off the discussions, starting by talking about our localised approach to methods on ground-level and community-centred manufacturing, for example, the re-use of milk-bottle tops to fabricate new products. Kate demonstrated this in her own work, pots, soap dishes and buttons were handed round which Kate had made using recycled material – if you fancy giving it a go check out Kate's Illuminate Fluorescent Plastics Workshop.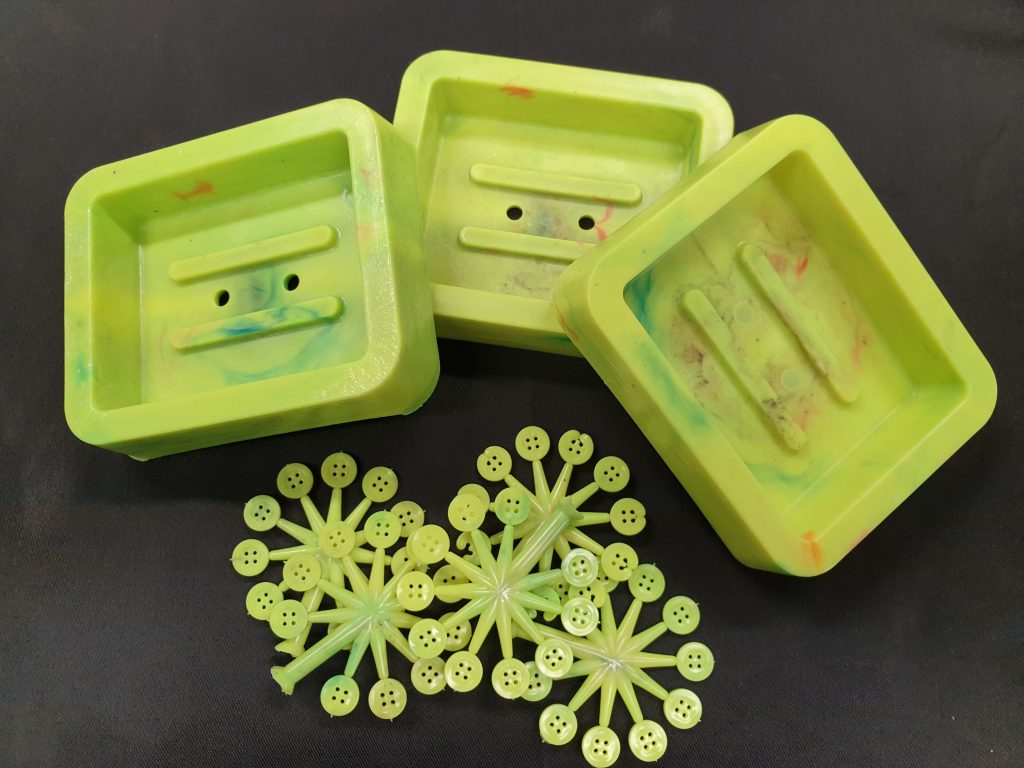 Following Kate's talk, the group was split in half and everyone got a bit more active in a collective mapping workshop! This steered the conversation into a shared creative exercise where the participants identified a series of useful locations across the city. Individuals were invited to pinpoint local resources, organisations, manufacturers and workspaces which were all part of the wider Fab City theme of production.
The idea behind mapping the city was to reveal how community figures understood the current flow of production, provoking ideas around our collective consumption and visualising potential opportunities for further research and connections to be made in the future.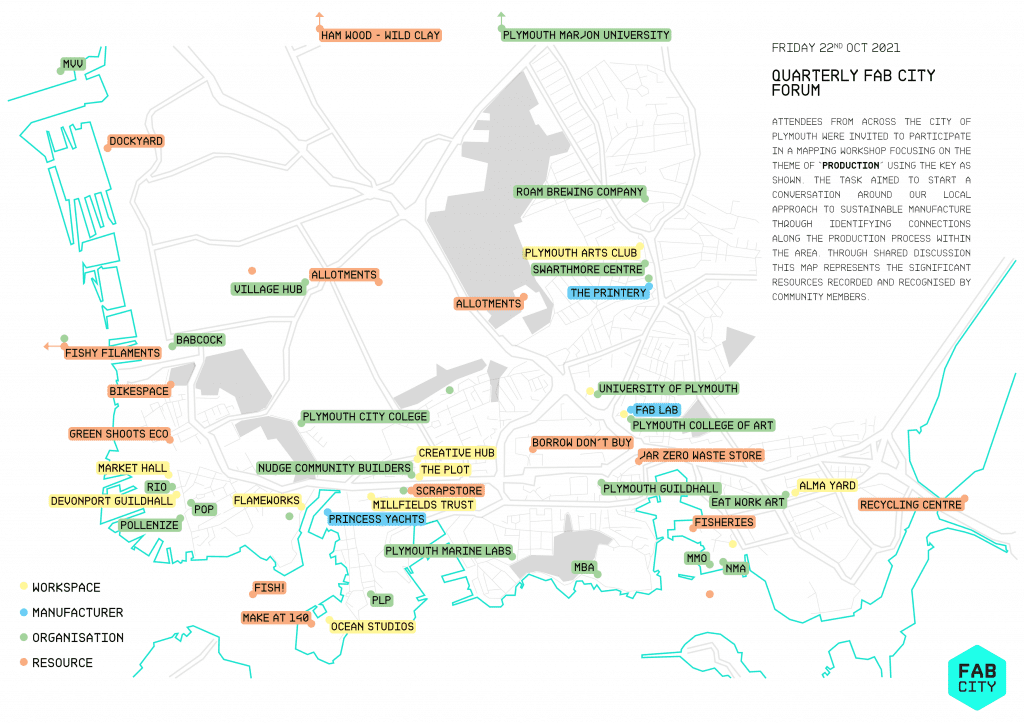 From here, attendees were excited by the vision for Fab City Plymouth. Moving forward, the attendees welcomed the idea of working together as a community-driven organisation. Further arrangements and discussions will need to be held around working groups with key partners.
As a whole, the Forum gave members of the community an informal platform for sharing thoughts on sustainable methods in practice within the city as well as building upon existing partnerships around the idea of a more local and resilient circular economy.
Kate provided us with her take on the event: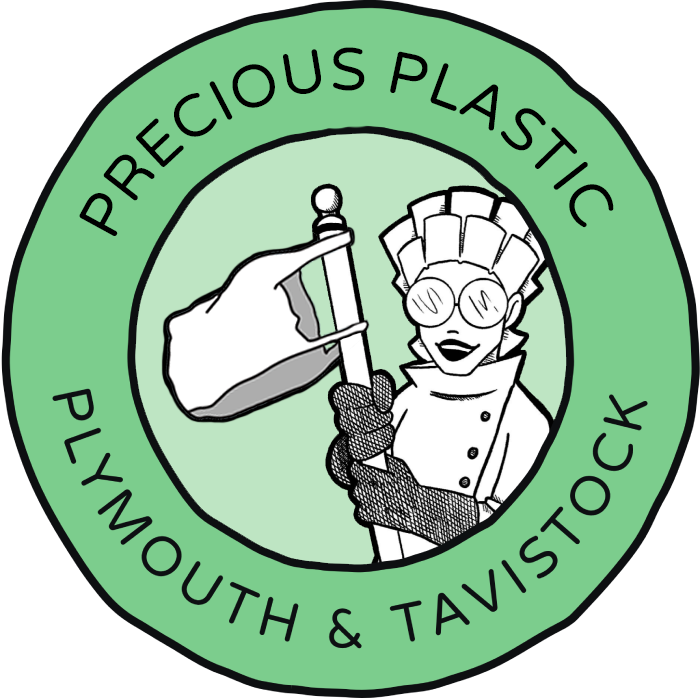 "Fab City is an excellent initiative, and I am proud to live in Plymouth, the first UK city to sign up for this pledge. To aspire to be self-sufficient by 2054 inspires creative thinking, a complete re-think of the current model whereby cities buy in all the food and products they need and ship out all their waste.
"The Precious Plastic movement is all about valuing plastic as a resource and not seeing it as waste. At Precious Plastic Plymouth and Tavistock we show how simple recycling can be. We take bottle lids, shred them and can turn them into a pot or soap dish with the whole process taking around 15 minutes and using very low-tech machinery.
We are still a small project at the moment, but our ideas are becoming more ambitious. We may be the first small step towards Plymouth taking it's own plastic waste and recycling it into products for businesses to use. We are about to launch a crowdfunded campaign as part of the #BackTheFuture environmental project to help us buy some new machines and follow our dreams of being carbon neutral. We would like to have the ability to make competitively priced, locally made recycled products and parts to reduce the use of virgin plastic and carbon emissions from shipping in products from far away and plastic waste out.
We are also currently building a pedal powered shredder with help from the University of Plymouth and hope to develop a solar powered injection moulder.
We are a community project and are keen to connect with people so please do get in touch if you are interested we would love to hear from you"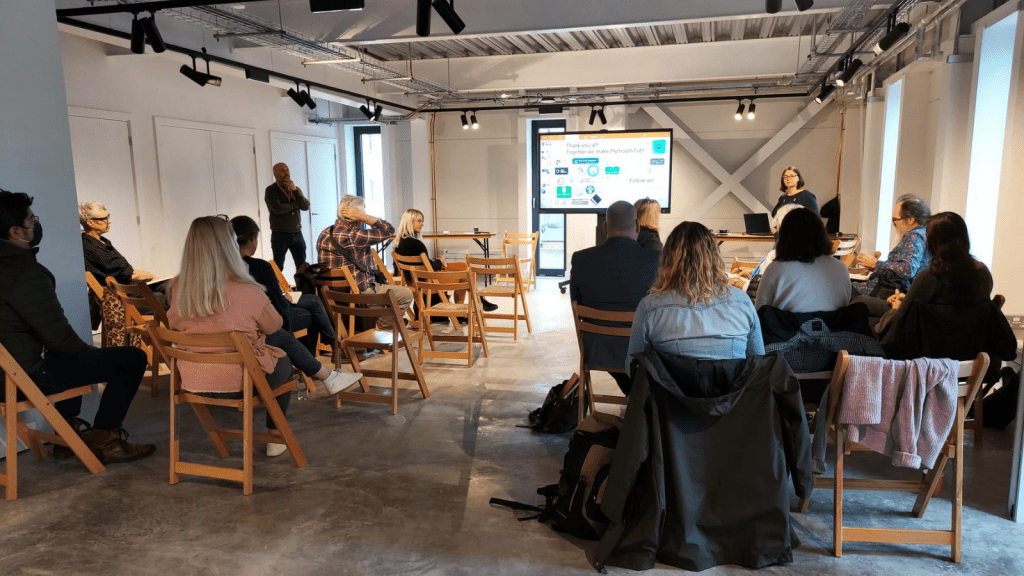 The next Quarterly Fab City Forum is scheduled for 21st January 2022, and is open to all community businesses, organisations, and Plymouth-ians alike interested in the Fab City agenda! Keep an eye out on the What's On page to book your place.